August: Rauh-Welt 964 Carrera
UNITED CAR CARE AUGUST FEATURED CAR
RWB002 'Hekigyoku' | Rauh-Welt Begriff 964 Carrera 4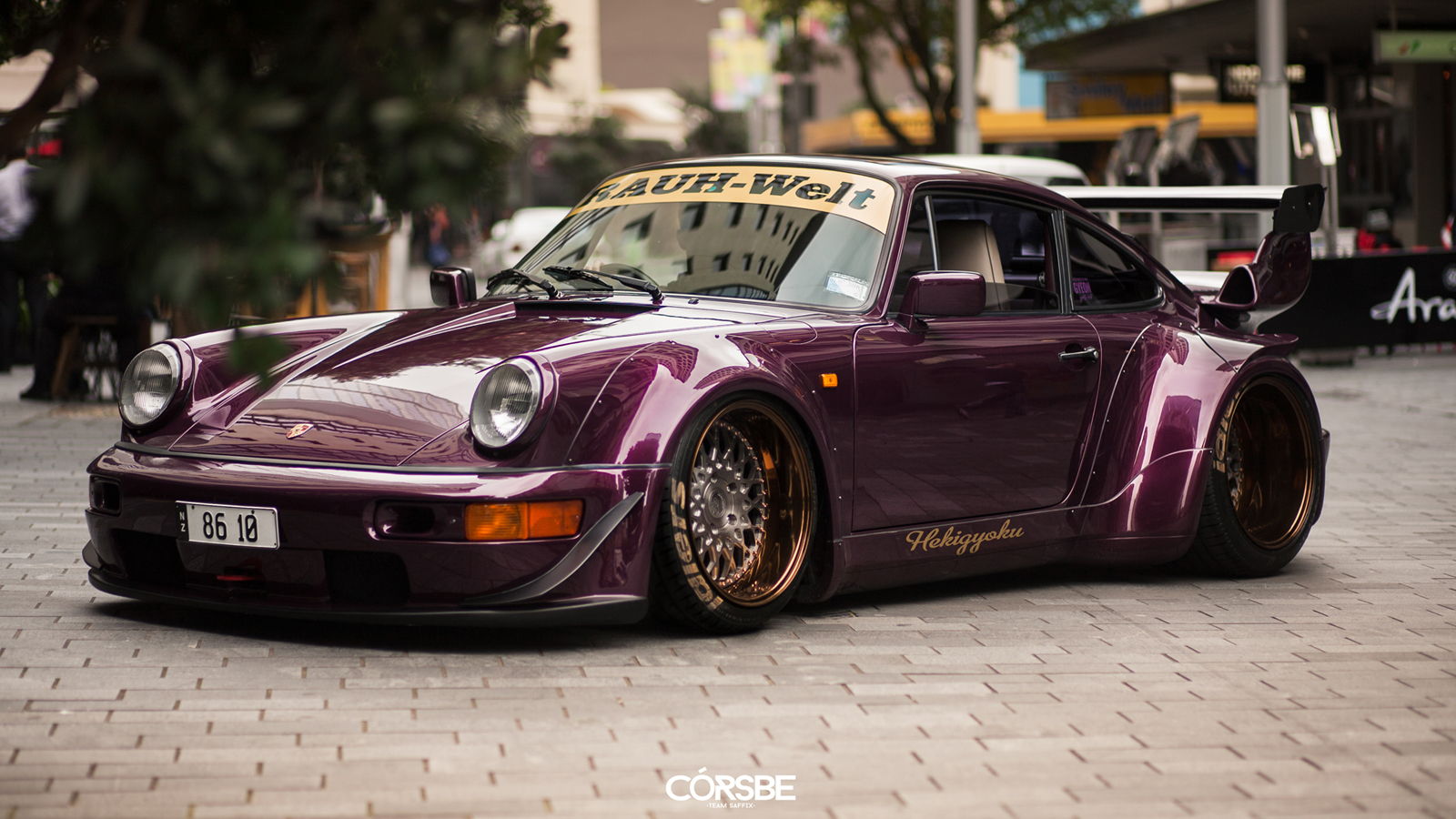 RWB002 'Hekigyoku'
For many Hekigyoku needs no introduction. One of the two local hand-built creations of Japanese tuning legend Nakai San – this RAUH-Welt Begriff Porsche leaves a lasting impression from all angles. It's a love hate relationship, generating dividing opinions from Porsche purists and enthusiasts.
While Hekigyoku is based in Hamilton; we were lucky enough to have her brought to our Studio in Auckland to be detailed and give us some hands on time with what is set to become a future icon.
RWB002 has been detailed and coated using only the best ceramic paint protection from Gyeon Quartz; Gyeon DuraBead offering up to five years protection and increased shine and gloss. Professionally applied by Obsessive Car Detailing in Auckland.
The Car
Year: 1990
Make: Porsche
Model: Carrera 4
Displacement: 3,600cc
Power: 184kw at 6,100 rpm
Torque: 310nm at 4,800 rpm
Drive System: All-wheel-drive
Gearbox: 5-speed Manual
Suspension: AirREX Bag-Over-Shocks
Wheels Front: 18″x10 Avant Garde Three-Piece
Wheels Rear: 18″x13 Avant Garde Three-Piece
The Background
Taking place in February 2016; the RAUH-Welt Begriff Porsche build started in a barn in the Manawatu, bringing world renowned Japanese tuner Nakai San to New Zealand. For those who don't know, RWB began as a small countryside body shop in Chiba-Ken in Japan.
Spreading from this, the RAUH-Welt creations are now seen all over the world with Nakai San personally travelling and building each car in the host country. There can only be one car per customer and with the sheer skill seen in every creation there really is only one Nakai San.
We have to share a big thanks to Nan & The Bling Company for this amazing opportunity to showcase one of the countries coolest 964's. Keep an eye on the RWB New Zealand Facebook for updates on the two NZ beasts.